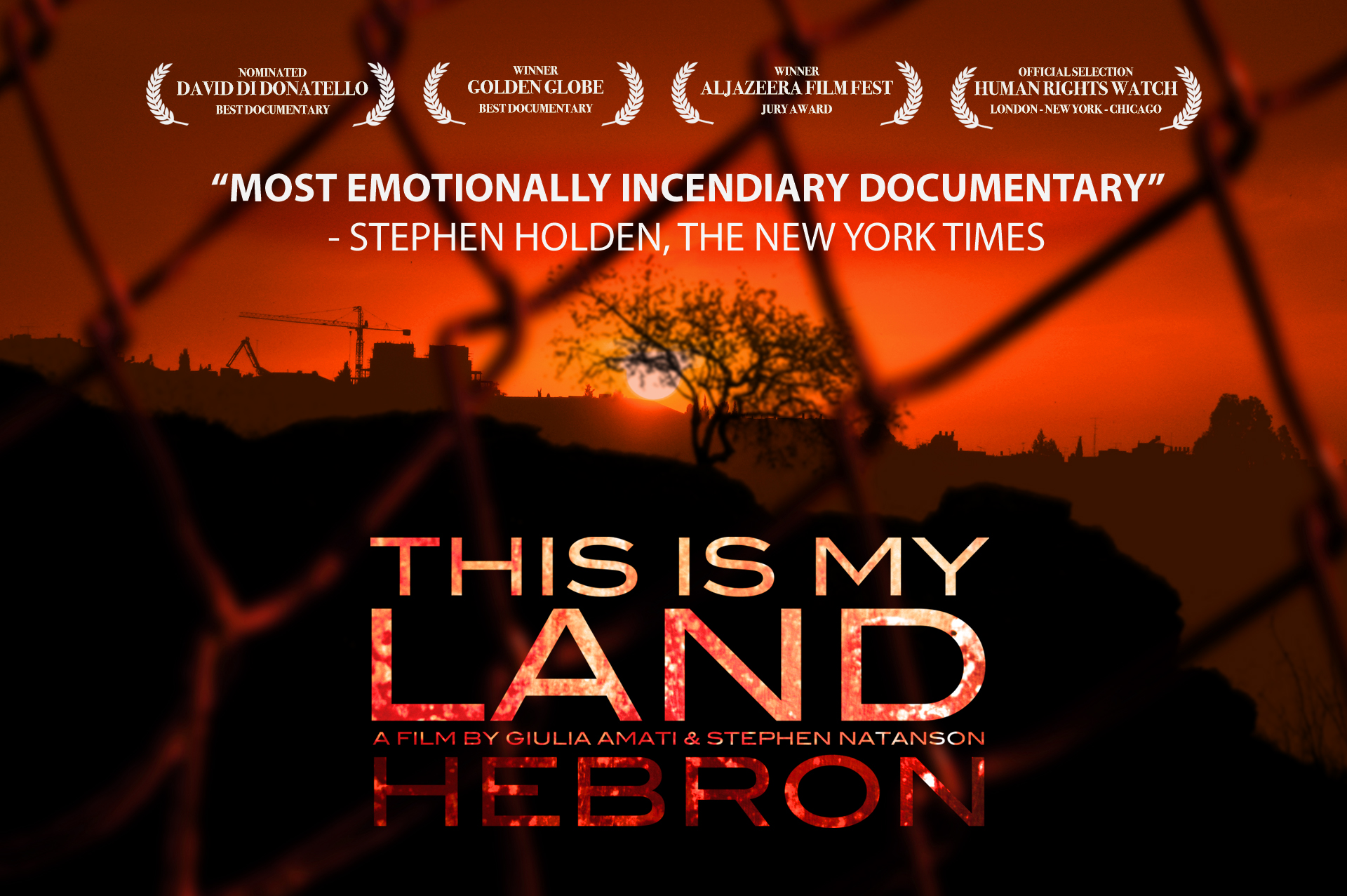 SYNOPSIS
Hebron is a city dominated by hate and violence. Out of all the occupied Palestinian territories, it's the only one to have an Israeli settlement in the inner city:
600 settlers

are protected by

2,000 Israeli soldiers

in a city of

160,000 Palestinians

. The existing conflict in Hebron has morphed into a war between neighbours, where the objective is to conquer one more piece of city each day, to keep the enemy at bay or simply just to endure. Spitting, kicking, aggressions and insults are simply part of daily life. The women, children and army, all participate in this war between neighbours. The story of Hebron is a critical example of unresolved conflict that has lasted for almost 70 years.
DIRECTOR'S NOTE
I initially went to
Hebron

to teach a course in filmmaking financed by the European Union. Only later was it that the desire to film a documentary was born. Having arrived to the city, I was immediately astounded by the bluntness of the scenery before me. There weren't any bombs, explosions or retaliation to be seen, just a

slow process

in which the living conditions of the other – the enemy – were made so intolerable to force him to leave. I asked Stephen Natanson to join me in the project so that we could continue filming together. We wanted

to restore the blunt settings

of daily life, and to have the viewer to feel and experience the violence that pervades this city every day.
"There is no place under the occupation that I hate more to go and visit than Hebron and I am doing my best to be there as little as possible. Because in Hebron you get really the occupation in its most brutal, cruel, insane, crazy expression. It is really a place of evil."

Gideon Levy, HAARETZ, journalist
"Surprisingly in spite of the fact that you have hundreds of journalists covering the situation it remains the case that the Israeli public really doesn't know what is taking place in the Occupied Territories. And I think they don't know because they choose not to know."
Jessica Montell, B'Tsellem, israeli human rights organisation
A LABORATORY OF HATE
Hebron is situated
30 Km south of Jerusalem

. It is one the largest cities in the West Bank, a place of pilgrimage for

Jews

,

Christians

, and

Muslims

as here lies Abraham, the founding father of the three most important monotheistic religions. The market of the city was famous in all of the Middle East as a point of comfort and commerce for the caravans that would travel from Damascus to Egypt. Today the city has become a

laboratory of hate

in which various forces are players: the Israeli settlers, the Palestinian inhabitants, the soldiers and other Israelis opposed to occupation.
"Today in Eretz Israel there are many, many questions. Why are we here? Or may we give anything to our enemies? We are in the middle of a war, even if we are not saying it loudly and I think in Hebron there are not questions, but only answers. We are here because of our Patriarchs. God promised them that this land belongs to us."
Miriam Grabovsky, Hebron settler
In the holy scriptures the
Promised Land

of the Jewish people especially consisted of Judea and Samaria, and did not coincide with the actual Israeli State, but rather with the

West Bank

of the occupied Palestinian territories. It is with this premise that in 1968 rabbi

Moshe Levinger and a group of 30 Israelis

ventured into the occupied territories to settle in the city of Hebron. They were convinced that this land belonged to them according to a divine right, and that it was time to reclaim it for themselves. The settlers living in Hebron today are 600.
They live in enclaves situated in the inner city, they roam the city armed with M16's, and are protected and escorted by 2000 soldiers of the Israeli government. The settlers consider themselves to be
conquerors of wild lands

. Throughout the years, their

expansion over the city

has been possible through the

occupation of new buildings

. These establishments were Palestinian property confiscated by the army or abandoned by the Arab inhabitants who have come to consider the living conditions of the place to be unbearable.
"I have no doubt that if today another 200,000 Jews moved into Judea and Samaria a lot of the Arabs here would just pick up and leave. We don't have to throw them out. I don't know if I favour that, I'm not looking for forced expulsions. But I think that if they see masses of people coming over, not to take their homes away from them, just to settle in the land here, a lot of them will just leave."
David Wilder, spokesperson Hebron settlers
"If they want a Palestinian Muslim government they can have that in Saudia Arabia, in Syria, in Iraq, in Iran, in Morocco, in Egypt, in Jordan.All those places where the Arabs live. We believe in God, the divine promise to this country, and Jewish people. People who would like to live as guests here, as guests,  they are invited. But to think they can run the country,  that's not possible."
Sani Horowitz, Hebron settler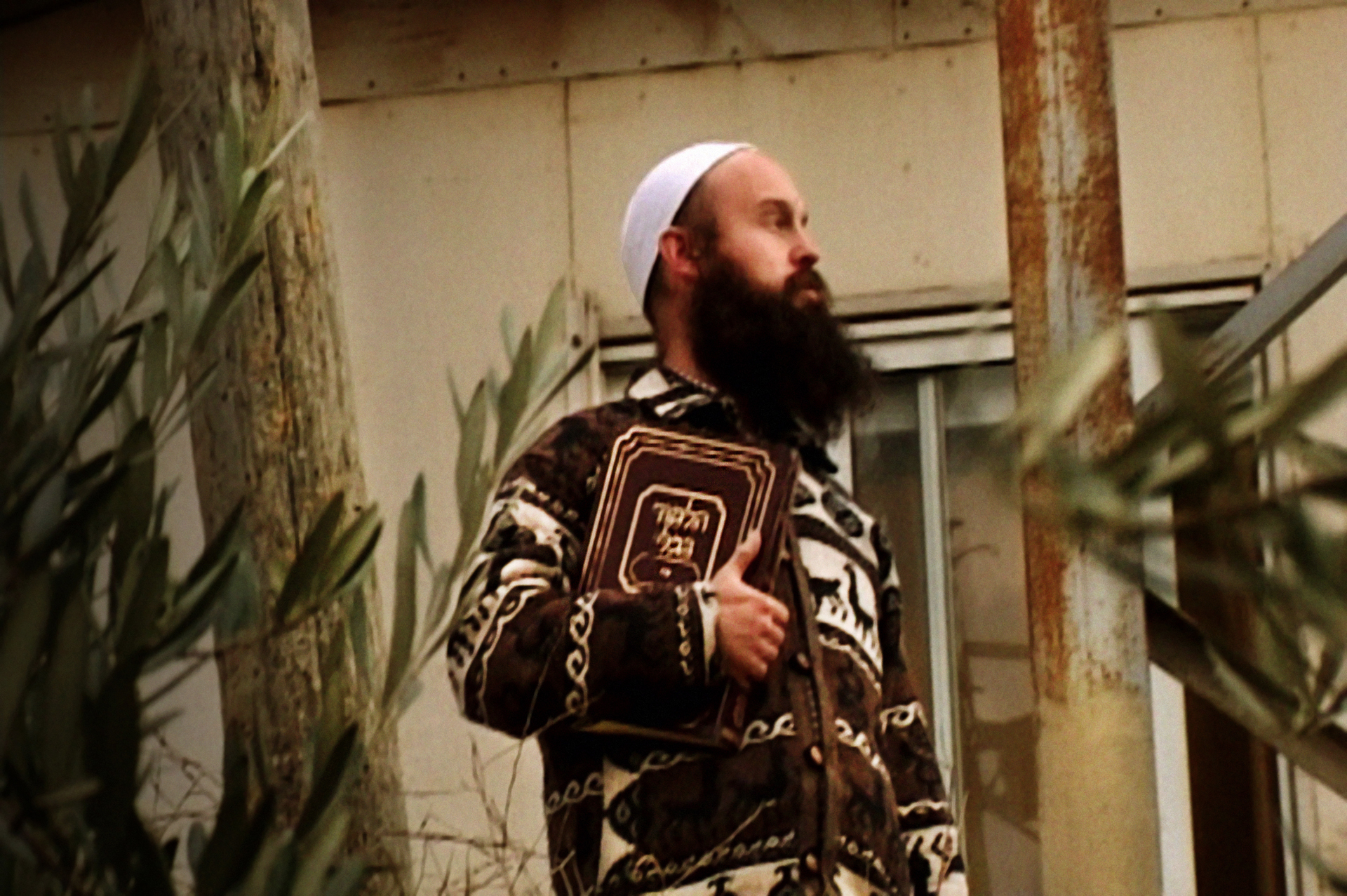 THE PALESTINIAN RESIDENTS
"Whenever we go home we have to plan it carefully because the settlers could be there throwing stones. We always have to have a plan to avoid being shot at or having stones thrown at us."
Qawasmeh, Palestinian resident
The inner city of Hebron is a classic example of the Ottoman Empire's Golden Age. Until a few years ago the
Souk area

was a place that was springing with life and commercial activities. With the arrival of the first settlers, the face of the centre has slowly turned into that of a

ghost town

. The Israeli army imposed

restrictive measures

on the inhabitants of the place, especially after the second intifada. Almost all of the shops in the inner city were either closed or sealed shut, and entire Palestinian families have become unemployed.
Many roads have been "
sterilised

", that is, "open to Israeli settlers but prohibited to Palestinians". To access their residences, Palestinians have had to find

alternative routes

, such as climbing over walls and roofs of neighbours. Some of the roads that are still accessible are secured by nets to protect bypassers from garbage thrown by the settlers. Many Palestinians have abandoned the city, others continue to stay. They're convinced this is the

only weapon of resistance

against the constant pressure caused by the occupation.
If they are still going to think that they are God's chosen people, well, we do not believe that God is a real estate agent saying 'Ok this land is for you guys and this is for you'. For me, specifically, if there is going to be a God, one of his most important merits is that he is going to be just. He is going to be fair. He is not going to be saying 'Okay these are my people and the rest of the people is trash'."
Hamed Qawasmeh, Palestinian resident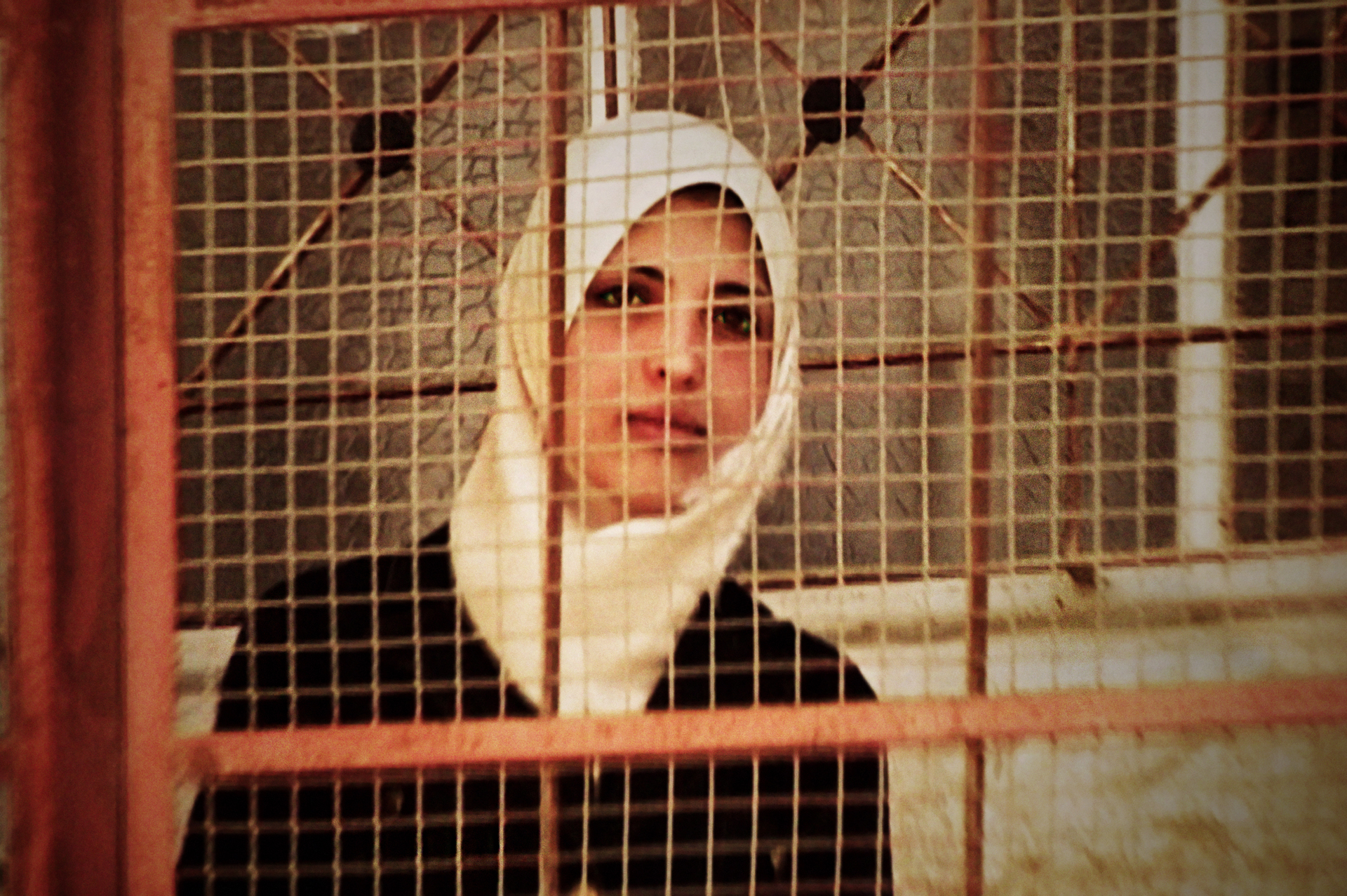 AGAINST THE OCCUPATION
"In any other country in the world they would be defined as Fascists, if not worse. They are a bunch of 500 or so people whose aim in life is to drive out 160,000 Palestinians whom they consider as strangers (foreigners). These people who have come 30 or 40 or 50 years ago from Europe consider the inhabitants of Hebron who have been there for 5000 years as strangers".
Uri Avery, ex-member of israeli parliament
While editing the film, hours of archive material were made available by various organisations active in the city. For example, the Israeli organization for human rights
B'tselem

has worked for years at Hebron and is one of the most reliable sources for data on occupation. Through the project "

shooting back

", it has donated camcorders to the Palestinian inhabitants to document instances of violence of which they are often victims. The

EAPPI

is an international organization of volunteers which escorts female students to school to protect children settlers from being stoned.
ISM

is another movement of volunteers that intervenes during moments of tension. United Nation patrols compile updated reports on the advancing state of violence. The

Hebron Rehabilitation Committee

is a Palestinian organisation that restores old inhabited edifices to preserve them from the settlers' occupation.

Breaking The Silence

, an association of ex-Israeli soldiers opposed to occupation, conduct city tours to show the true face of occupation often hidden by government officials. These and many others are the protagonists in a city tormented by discord and hate.
"When we came to Hebron, when we went down to the city, we were all shocked. We had to force curfew all the time. Invade houses on a daily basis. On the streets you'd find yourself in front of graffiti that probably people were familiar with in Germany. Such as "Arabs to the gas chambers." "Gas the Arabs." "Arabs out" with the star of Israel in Hebrew in the middle."
Yehuda Shaul ex-israeli soldier, Breaking The Silence
"We can't just say 'this is a crazy group and we have nothing to do with it'. We all carry responsibilities to what is happening in Hebron. So many times I've felt deeply ashamed to be Israeli when I see those scenes. Because it's on my behalf. Those people are there under my government, under my state. We're part of it and each of us Israelis is paying the price."
Gideon Levy, HAARETZ, journalist
technical details | 
genre

 

documentary

 

lenght

 

72′

 

shooting format

 

pal

 

aspect ratio 

16:9

 original language

 

english

 

location

 

israel, occupied palestinian territories

 

year

 

2010

 

|

 credits | 

a production of

 

blink blink prod.

 

director

 

giulia amati & stephen natanson

 

editor

 

giulia amati

 

photography

 

stephen natanson, giulia amati, boris sclauzero

 

color correction

 

gianluca palma, victor perez

 

visual effects

 

victor perez

 

sound design

 

matteo di simone

 

sound supervisor

 

p

iernicola di muro

 | with | gideon levy, sani horowitz, miriam grabovski, oren yakobovich, jessica montell, uri avnery, hamed qawasmeh, osaid rasheed, menachem landau, yehudi saul, david wilder, rabbi simcha hachbaum, rabbi moshe levinger, hani abu haikal, assam edanzi, hasham al-azzeh, feryal abu haikal, noam arnon, gosiame choabi, christina gibb, rabbetzin miriam levinger 

| other awards |

 

bellaria film festival

 – best film, 

buenos aires human rights film festival

 – best film and signs award, 

a

mal film festival (santiago de compostela, spain)

 – best documentary and audience award, 

cinema.doc

 – best film and audience award, 

doc.it professional

 – amg international award, 

ulassai film festival

 – best film, 

al ard film festival

 – best director and audience award, 

human rights film festival naples

 – best film, 

libero bizzarri film festival

 – special jury award, 

lo sguardo di omero

 – best film, 

medimed film festival

 – honorable mention 

| official selection |

 

mumbai film festival

 – official selection, 

international exile film festival gothenburg

 – official selection, 

colorado woman film festival

 – official selection, 

minneapolis st. paul international film festival

 – official selection.